Today I will be showing you how to wear red lipstick: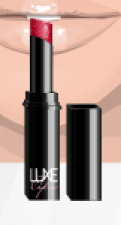 N
ow with red it's a very bright colour so it should be applied differently depending on what type of lips you have.
If your doll has big lips (like mine) Do not apply it like this if you have lots of eye make up on: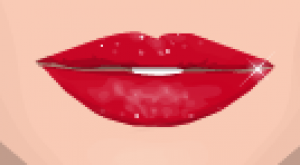 I know it doesn't look too bad but if you have lots of eye make-up on aswell it makes you look sort of like a clown. But I have seen some dolls look good like this.
Here is how you should apply it: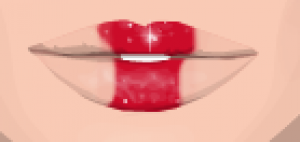 It looks weird close up but in your suite it will look amazing!


So if you have small lips you can put it everywhere like so: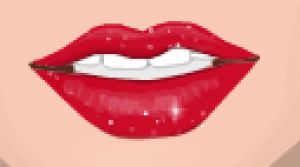 This was by the user-itr15
Ideas to jazz up your nails both on stardoll and in real life!
Silver Lining: Try a French manicure with coloured tips! Metallic colours can work especially well and it's a fun way to try out the metallic trend without it being too overpowering. Use a small nail art brush to line the tips – be sure to paint the edge of the nail aswell to seal in the colour!
Statement Nails: Geometric designs make a bold summer statement – try out checked designs by drawing a cross on the nail with an eyeliner pen and then filling in from the corners. Colours that clash compliment here especially well!
Pattern Power: To make intricate patterns on your nails, use a toothpick dipped in polish! Make sure the base is completely dry before you try this though – have fun with different patterns and match them to your accessories!
On Stardoll: A cool thing to try is to enlarge nail jewels and use them as rings! It's a good way to use any left over pieces that you didn't put on your nails. As a bonus you save more money!
Polish off: Remember to apply a coat of clear gloss over the top – it protects the polish from chipping and adds a great shine to your nails. Invest in a sparkly gloss aswell: this is especially good for parties!
This is by the user-ShyViolette
This is the Katy Perry look. I did thia because I'm going to see the movie today. I cannot wait!
If you missed it here is a trailer.
http://youtu.be/K16NvLCk2CY